Do you love British shows as much as we do here at KPTS? Saturday night is dedicated to bringing you these fun shows, but we depend on your support.
NEWS
The popular Father Brown show joins our Saturday night lineup beginning at 9 p.m. on Jan. 5, 2019. Father Brown is a mystery/drama with some comedic seasoning based on the character of Father Brown created by GK Chesterton. The series is set in the fictional Cotswold village of Kembleford during the early 1950s. Father Brown is the parish priest at St. Mary Catholic Church and he has a knack for solving mysteries in his English village.

Also coming in the New Year is Doc Martin – Season 8. People have been asking for this season for a long time. We've finally acquired the rights to this show and we're bringing it to you starting at 8 p.m., Jan. 5, 2019.
Make a pledge of $75 todayand become a member of the KPTS BritClub. With this membership, you will receive an invitation to our annual KPTS High Teain the spring, and you may choose any of our British shows to sponsor. Your name will appear at the beginning and the end of each episode. You will also receive our monthly, e-newsletter called Tea Times. It includes updates on KPTS' British programming and other new shows; links to interviews with your favorite characters; and links to delicious British recipes to enjoy with a cuppa tea!.

Make a pledge of $300,and you can sponsor all of the shows and you're name will be before and after each of them. You'll also receive our KPTS Coffee Card, which includes a pound of coffee each month at The Spice Merchant.And, you'll receive our KPTS Passport Membership (stream your shows anytime), and the KPTS 2-for-1 Member Card and the newsletter.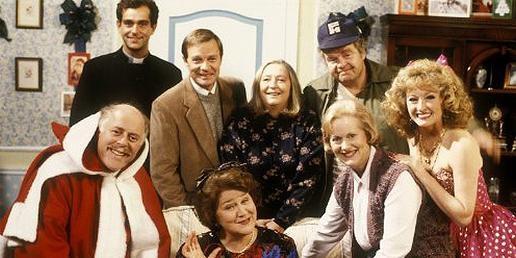 Keeping Up Appearances
Saturdays @ 7PM
A snobbish housewife is determined to climb the social ladder, in spite of her family's working class connections and the constant chagrin of her long suffering husband.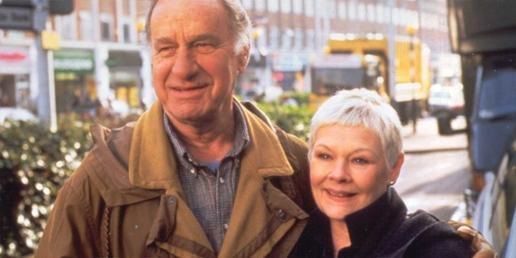 As Time Goes By
Saturdays @ 7:30PM
The Korean War and a long lost letter separate the lives of young lovers Jean and Lionel, whose paths cross again by happenstance.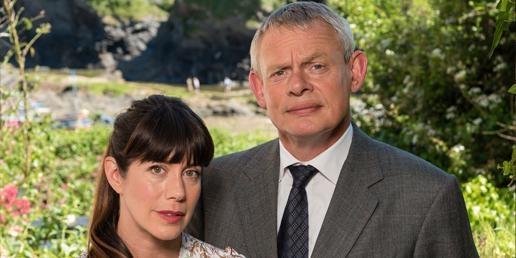 Doc Martin (Season 8)
Saturdays @ 8PM
The popular British drama DOC MARTIN is back for an eighth season as Dr. Martin Ellingham (Martin Clunes) and his wife, Louisa (Caroline Catz) are back together in Portwenn with their infant son, James Henry. However, family life proves to be stressful. Will Martin and Louisa be able to cope?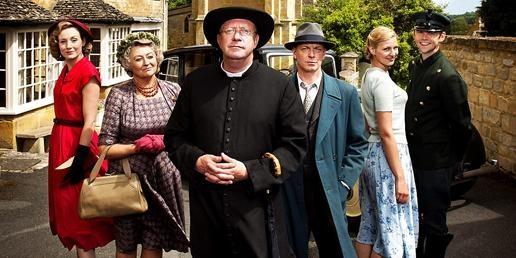 Father Brown
Saturdays @ 9PM
A series inspired by the stories of GK Chesterton; a Catholic priest has a knack for solving mysteries in his English village.