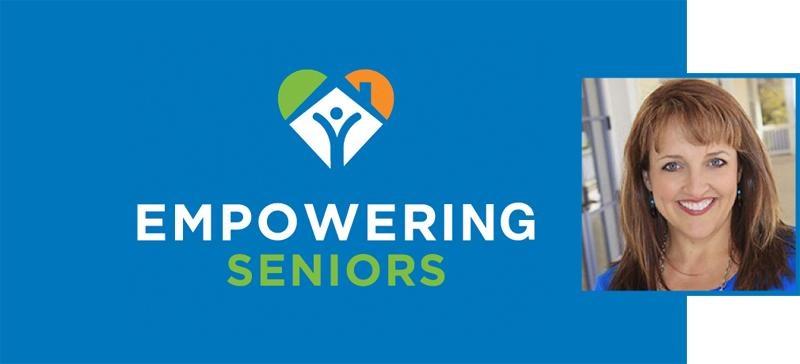 Third Thursday of Each Month @ 8:30PM
Katherine Ambrose, local realtor for more than 30 years and senor living expert, will host a new local show, Empowering Seniors. This show will feature a series of candid conversations with experts focused on the unique and complex issues facing seniors and their families. Empowering Seniors becomes the 7th locally produced show in the KPTS lineup.
Episode 11 Promo
We'll talk about Financial Gerontology with John N. Migliaccio, PhD.
Episode 10
We'll talk about the importance of leaving a legacy.
Episode 9
We'll talk about the importance of making sure your golden years stay just that…golden!
Episode 8
Katherine talks with experts about making the time to set achievable goals.
Episode 7
This episode features Katherine Ambrose visiting diverse living options in Wichita.
Episode 6
This episode looks into the stress that can affect seniors and their caregivers.
Episode 5
On Episode 5, Katherine Ambrose features Dr. Tim Watt, the "healthy neurosurgeon."
Episode 4
Nikki Buckelew, PhD., shares insights on how to take away the stress of downsizing.
Episode 3
Author and Lifestyle Specialist Mitzi Beach on how our living spaces can impact our lives.
Episode 2
How to adapt your house to make it easier and safer to age in place.
Episode 1
Empowering Seniors will focus on a variety of issues facing seniors.
Additional Topics Will Include:
The Truth About All Things Senior Living
The Truth About Living, Dying & Leaving a Legacy
The Truth About Avoiding Scams & Protecting Your Assets
The Truth About Liquidating the "Extra Stuff."
The Truth About Decluttering Your Home
The Truth About Home Health And In-home Care
The Truth About Talking With Your Adult Children
The Truth About Staying Independent as You Age
The Truth About Paying for Retirement Living