"I aspire to have my recipes and stories connect with people, even if they have never heard of me before. There is nothing more beautiful for me than knowing that with the millenniums that will follow, people will still cook my dishes and feature this great food around their own family table." Chef Nick Stellino
Log in here for the event, 6:30-7:30 p.m., Friday, Sept. 18
Enjoy this special thank you gift from Nick: A free one-year VIP access to www.nickstellino.com.
Click here and enter code "KPTS." The code is valid until Oct. 18. The free access starts the date you enter the code and continues with a paid account after one year.
Sneak Peek from Storyteller in the Kitchen Season 3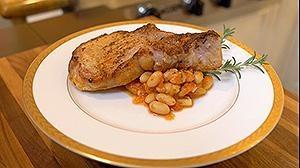 Pork Chops with Fagioli al Ucelleto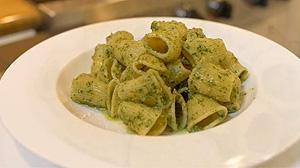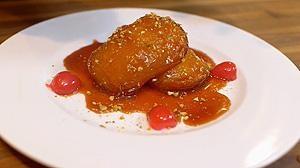 Poached Apples with Prosecco
Some of Nick's Favorite Recipes
A Few of Nick's Favorite Stories
"The pasta and the sauce…they've got to dance together. If they don't dance together, they are just two strangers who meet in the street."
Make your evening extra special with wine, cheese and meats from these local businesses.
Davis Liquor Outlet is offering a 20% discount on any wine purchase (good through Dec. 31, 2020). Print this coupon and present it at the time of purchase. (See store addresses on the coupon.) You can check out their wine selection by downloading the Davis Liquor Outlet mobile app (on the App Store or Google Play). For special orders for this event, email Brian Davis (brian@davisliquoroutlet.com) by Sept. 16.
Jacob Liquor Exchange is offering these specially selected wines available at a 20% discount off the listed prices.
• Silver Beach Sauvignon Blanc - New Zealand, $12.99
• Greetings from Willamette Valley Pinot Grigio
- Oregon, $14.99
• Pinot Society Pinot Noir - California, $17.99
• Mud Pied Zinfandel - California, $14.99
Orders accepted by email only to Jacob Liquor Exchange's west location (10221 W. 21st St. N.), jacobliqwest@yahoo.com, or the east location (3049 N. Rock Road), wine@jacobliquor.com. Ordering deadline is Sept. 16.
Please email lwoolf@kpts.org or call 316-838-3090 ext. 218.
Please invite your friends to join us! Here's a link to share on social media,