You've Taken the First Step!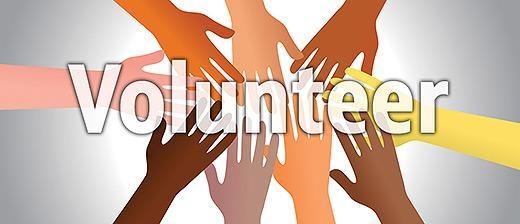 Thank you for your interest in volunteering at PBS Kansas. Everything we do, from award-wining educational programs to signature PBS programs to local initiatives, are possible because of our community of volunteers! There are many ways you can help PBS Kansas fulfill its mission, including answering the phone during pledge drives, helping with membership renewals, or even working behind the scenes with the production team.
To apply to be a volunteer, please fill out this form and e-mail it to Laura Taylor at ltaylor@kpts.org. Questions? Call 316-838.3090.
2021 Irene Crews Volunteer of the Year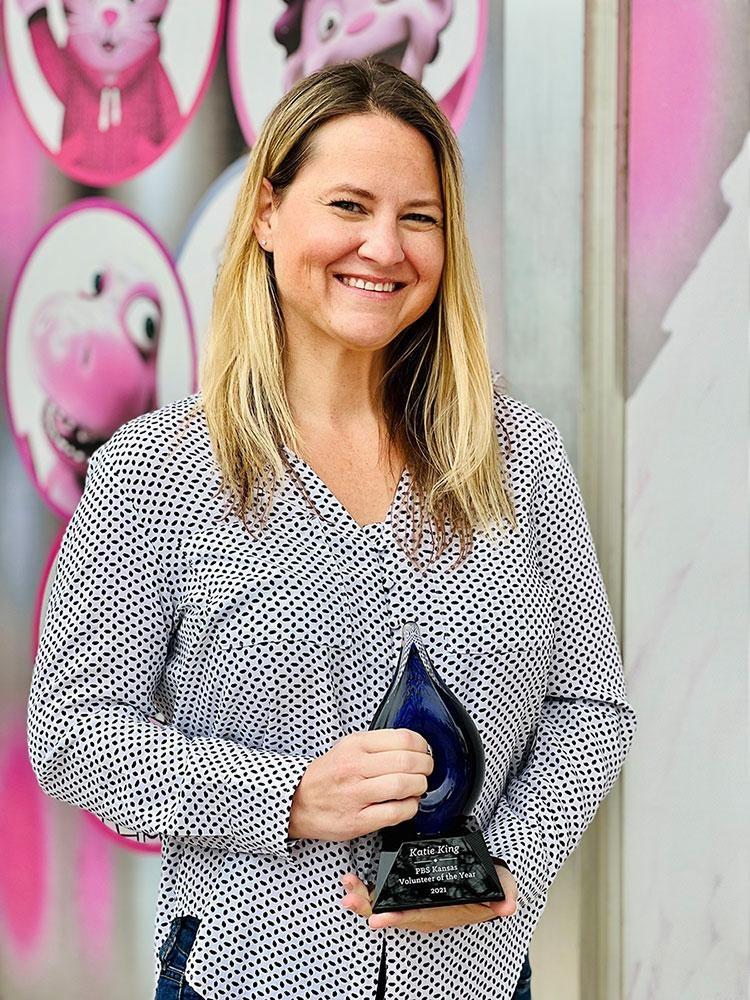 Congratulations Katie King
"I love volunteering at PBS Kansas because what we do makes an impact on my community!"
Katie King, 2021 Volunteer of the Year
Katie King has been volunteering with PBS Kansas since February of 2021. Although she is a native Wichitan, she moved around the country while pursuing a career in banking. She returned to Kansas in 2013 and met her husband two weeks later. They now have a five-year-old son who loves PBS Kids Club. Katie works on administrative projects and is known for her attention to detail.
Thank you for all your hard work, Katie!
Previous Winners:
Kevin Jones, 2020
Marti Smith, 2008
The Mac Family, 2007
Mary and H.R. "Curley" Clough, 2006
Michael Stonecyper, 2005
Harley Anderson, Mary and H.R. "Curley" Clough, 2004
Jean Chappell, 2003
Dave Seaton, 2002
Red Ervin, 2001
Crunchy T, 2000
Irene Crews, 1999
THANK YOU PBS KANSAS VOLUNTEERS 2021