You've Taken the First Step!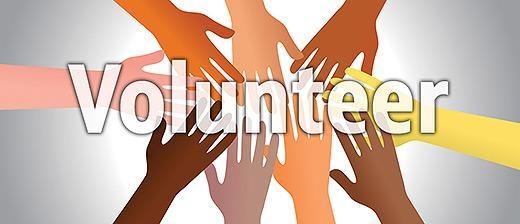 Thank you for considering volunteering with PBS KANSAS. Everything we do – from award-winning educational programs to signature PBS programs and local initiatives – are possible because of viewers like you.
There are many ways that you can help PBS KANSAS fulfill its mission, from answering phones during pledge drives to helping with membership renewals or even working behind the scenes during production.
The next step is simple. Please apply using this
form
and then email it to Lynn Woolf, Special Events & Volunteer Manager,
lwoolf@kpts.org
. Questions? Call 316-838-3090 ext. 218. We appreciate your support!
Volunteer Spotlight
Our work at PBS KANSAS would not be possible without support from our volunteers. Check out this highlight of those who are making a difference!
Congratulations to our 2020 Volunteer of the Year! Kevin Jones
Kevin Jones has been volunteering behind the scenes since the early days of KPTS. While working at KAKE-TV in the early 1970s, he also volunteered at KPTS. He recently retired and has returned to volunteer again for us. You can find Kevin working a camera or the audio board or helping make the studio more efficient. Congratulations, Kevin!