PBS KANSAS ANTIQUES FAIR 2022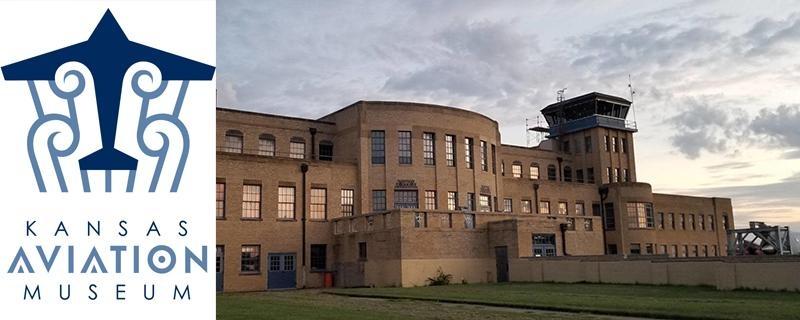 Thank you for attending the 2022 Antiques Fair at the Kansas Aviation Museum.
PBS Kansas Antiques Fair 2022 Appraisers Include:
PBS KANSAS ANTIQUES FAIR 2021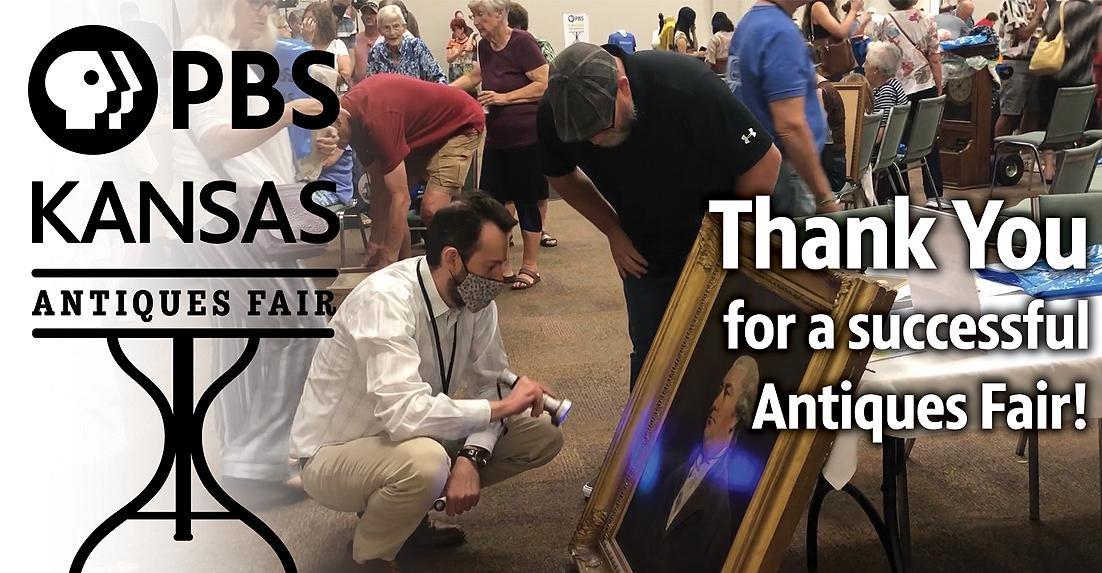 Thank you for attending the 2021 PBS Kansas Antiques Fair!
PBS Kansas Antiques Fair 2021
300 Kansans dusted off their collectibles to line up for the PBS Kansas Antiques Fair.
We had a great turnout and saw some fabulous antiques at the 2021 PBS Kansas Antiques Fair, which was held Saturday, July 24. From family heirlooms to garage sale finds, attendees "wowed" the appraisers with unique and valuable art, pottery, jewelry, coins, toys, musical instruments, clocks, porcelain, furniture and so much more!
Thank you to our appraisers, who shared their time and expertise: Brady Dreasher, Denice Morris and Emily Miller of Art of Estates; Mark Buckley of the Toy Depot; Tim Bulloch of Sparkle Jewelry; and Phil Martinez of Phil's Coins.
Thank you to our exhibitors who shared their collections and information: Home Health & Hospice of Kansas; Midwest Historical & Genealogical Society; Wichita Asian Association; Wichita A's Model A Ford Club; Wichita Gem & Mineral Society; and the Wichita Weavers, Spinners & Dyers Guild.
Thanks also to Wichita-Sedgwick County Historical Museum for providing family passes to the museum; The Burrow for gift certificates for the winners of the Arcade Game Challenge; Tanya's Soup Kitchen for providing food for the appraisers, volunteers and staff; and U-Hungry Food Truck for offering food for the attendees.
See You in 2022
We hope you join us for the 2022 Antiques Fair! Save the date for July 23, 2022! Watch this page for updates regarding the location and other details. Until then, keep on antiquing!
Interested in sponsoring the event or purchasing a vendor booth?
Call 316-838-3090 or email Lynn Woolf at lwoolf@kpts.org.
Do you love antiques? Do you love Antiques Roadshow? Then, this is the club for you!
Pledge $75 (or $6.25 a month) and receive:
Your name listed as a sponsor, airing before and after Antiques Roadshow, which airs 7 p.m. Mondays on Channel 8.1
One-year access to Passport, where you can stream thousands of your favorite PBS episodes
Pledge $150 (or $12.50 a month) and receive:
Your name listed as a sponsor, airing before and after Antiques Roadshow, which airs 7 p.m. Mondays on Channel 8.1
One-year access to Passport, where you can stream thousands of your favorite PBS episodes
Admission to the 2022 PBS Kansas Antiques Fair

(one person with one item for appraisal, plus a guest)
Pledge $300 and receive:
Your name listed as a sponsor, airing before and after Antiques Roadshow, which airs 7 p.m. Mondays on Channel 8.1
One-year access to Passport, where you can stream thousands of your favorite PBS episodes
One-year membership in the Coffee Club and receive one pound of free coffee per month from The Spice Merchant
Admission to the 2022 PBS Kansas Antiques Fair (one person with one item for appraisal, plus a guest)