It's Antiques Roadshow, Wichita style! Enjoy all kinds of vintage fun at the 2021 PBS KANSAS Antiques Fair. Find out what your treasured item is worth, meet other antique-lovers and enjoy appraiser presentations. Experience displays by area historical groups, shop at the PBS Kansas Marketplace and share your story in the Feedback Booth!
Is your vintage item extra special or do you have a unique story? You could be invited to our Feedback Booth and be featured on PBS KANSAS' website!
Pledge your support for PBS KANSAS and receive these thank you gifts. Those with items to be appraised must register by Wednesday, July 21, 2021 to be scheduled. Those who are only attending can pay in advance or at the door. Please note that firearms are not permitted in the building or for appraisal.
Have a question about the event? Click here for answers to frequently asked questions, call 316-838-3090 or email us.
Please note that current COVID-19 mandates will be enforced.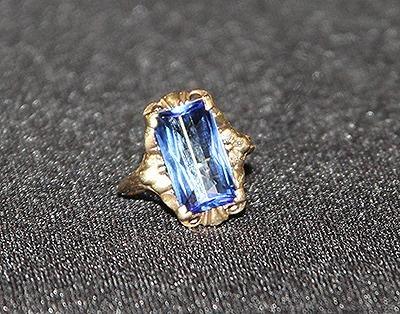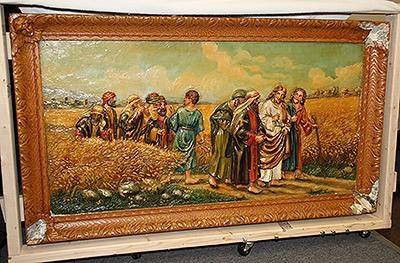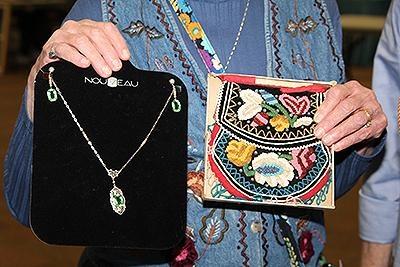 Call 316-838-3090 for information about attending the event.

Admission

Item(s) for appraisal

PBS KANSAS annual membership

PBS KANSAS Passport streaming service for one year

Spice Merchant coffee card (good for free one pound of coffee per month for one year) and a PBS KANSAS t-shirt OR a PBS KANSAS coffee mug

1 person $10

2 people $125

1

•

•

2 people $175

2

•

•

2 people $225

3

•

•

2 people $300

3

•

•

•
Interested in sponsoring the event or purchasing a vendor booth?
Call 316-838-3090 or email Lynn Woolf at lwoolf@kpts.org.
Mark Buckley, Toy Depot, Hutchinson, Kan.,
Mark Buckley owns Toy Depot, which is located in a beautifully restored 1883 building in Hutchinson, Kansas' historic antique district. Buckley has been a toy collector for more than 40 years and has experience appraising toys, board games and especially model trains. One of his collections includes more than 3,000 pieces of the O scale brand of Lionel trains.
Brady Dreasher, Art of Estates, Wichita, Kan.
Brady Dreasher is the president and CEO and Art of Estates, a firm with appraisers in Wichita, Kansas City, Denver and seven other cities. Dreasher is a graduate of Wichita State University and holds numerous credentials from appraiser-based organizations. He was recognized by the International Society of Appraisers with its Leadership Award in 2015. Dreasher has appraisal expertise in fine art; Native American pottery, rugs, basketry and artifacts; designer fashion handbags and accessories; vintage and mid-century furniture; musical instruments and audio stereo equipment; historical memorabilia and documents; furnishings, rugs and clocks; pre-Columbian art and artifacts; petroliana and automobilia collectibles; sports and fishing equipment; utilitarian and decorative arts; and fine wine and spirits.
Emily Miller of Art of Estates, Wichita, Kan., is a Japanese painter. She spent 10 years living in Japan and has her master of fine arts degree in Japanese painting from Musashino Art University (Tokyo, Japan) and her bachelor of fine arts degree in textile design from the University of Kansas. Her appraisal areas include Japanese, Asian, textiles and fine art.
Stephen Gleissner, Appraiser of Art & Antiques, Wichita, Kan. Stephen Gleissner is an appraiser of fine art and antiques including glassware and furniture.
Phil Martinez, Phil's Coins, Wichita, Kan.
Phil's Coins, owned by Phil and Linda Martinez, has been serving Kansas and the surrounding states for over 25 years in the coin and bullion business. Phil's Coins is an authorized dealer for the Professional Coin Grading Services. Martinez has expertise in coins, commemoratives, currency, early copper, gold and silver.
Denice S. Morris, Art of Estates, Wichita, Kan.
Denice S. Morris is qualified and credentialed by the American Society of Appraisers. She is a former artist, teacher and director of the Coutts Art Museum in El Dorado, Kan. Morris has expertise in Native American Indian art pottery and ceremonial artifacts; decorative arts (porcelain, ceramic and glass); fine art paintings, sculptures and prints; western and southwestern arts & crafts; and antiques and designer furniture.
Tim Bulloch owns Sparkle Jewelry and Watch Repair in Wichita. Born and raised in Wichita, Tim has been in the trade for over 20 years, working for some of Wichita's finest jewelry stores along the way. Chances are, if your piece of jewelry has been in for repair or adjustment, Tim has fixed it. Specializing in engagement and wedding rings, he also services and repairs high-end watches.
Thank you to our sponsors.
Organizations Joining Us at the PBS KANSAS Antiques Fair 2021
Tabletop Arcade Challenge at the Antiques Fair
Test your skills on these vintage video games for a chance to win a gift certificate from
The Burrow
!