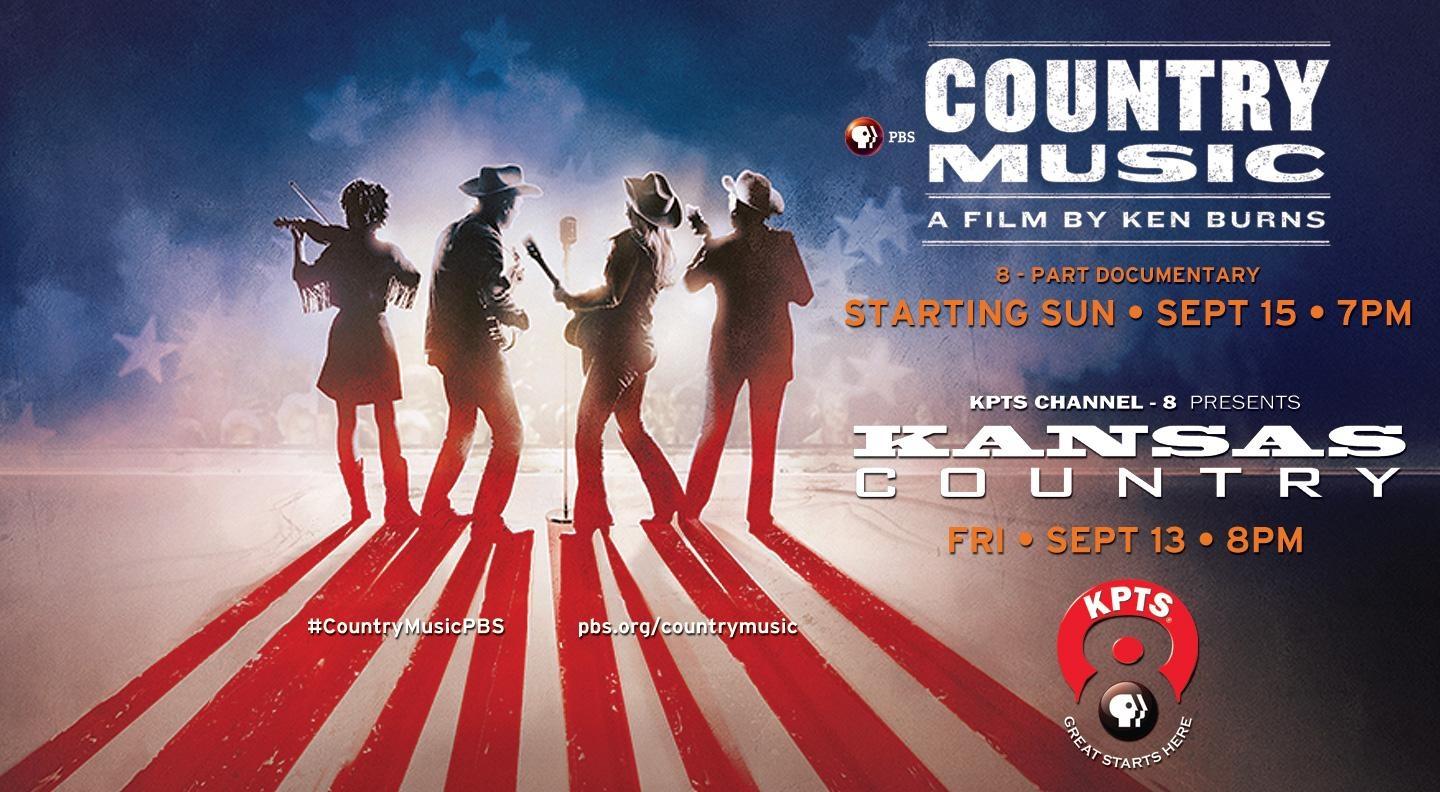 Free Public Screenings
Thank you for joining us at the
Wichita, Salina
and
Arkansas City
public screenings of
Country Music
and
KPTS Kansas Country. Click here
to see photos
.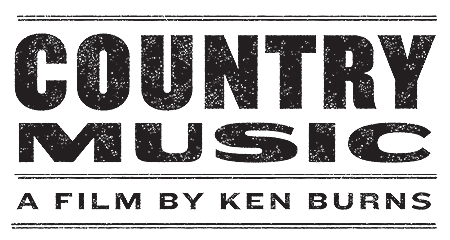 Air Dates on KPTS


Sunday, September 15 @ 7PM & 9PM
The Rub (Beginnings – 1933)
Learn how so-called "hillbilly music" reaches new listeners and launches its first stars' careers.
Monday, September 16 @ 7PM & 9PM
Hard Times (1933 – 1945)
Watch Nashville transform into Music City as America falls for singing cowboys and Texas Swing.
Tuesday, September 17 @ 7PM & 9PM
The Hillbilly Shakespeare (1945 – 1953)
Meet the country stars of post-war America, including the Hillbilly Shakespeare, Hank Williams.
Wednesday, September 18 @ 7PM & 9PM
I Can't Stop Loving You (1953 – 1963)
Visit Memphis during the era of rockabilly, and see how Patsy Cline rises to stardom in Nashville.
Sunday, September 22 @ 7PM & 9PMThe Sons and Daughters of America (1964 – 1968)
See how new country artists like Loretta Lynn and Charley Pride reflect a changing America.
Monday, September 23 @ 7PM & 9PM
Will the Circle Be Unbroken? (1968 – 1972)
Learn what draws artists like Bob Dylan to Nashville as the Vietnam War rages.
Tuesday, September 24 @ 7PM & 9:30PM
Are You Sure Hank Done It This Way? (1973 – 1983)
Witness a vibrant era in country music, thanks to mainstream crossovers and a new "Outlaw" sound.
Wednesday, September 25 @ 7PM & 9PM
Don't Get Above Your Raisin (1984 – 1996)
Learn how country music works to stay true to its roots as the genre skyrockets to new heights.
For more information and clips click here.
Air Dates on KPTS
Friday, September 13 @ 8PM
Thursday, September 19 @ 7PM (Repeat)
Kansas Country
is all about Kansas' contribution to country music from the beginning until now. It's a fast-paced, informative, and entertaining 30-minute documentary that includes interviews with stars such as Johnny Western and Logan Mize. This film includes fascinating history that explains the key role Kansas has played in the development of the country genre.
Dolly Parton Explains Country Music's Appeal
Dolly Parton explains the wide appeal of her favorite kind of music.
Kansas Country - A Preview
KPTS takes a look at the Kansas side of country music. Watch an exclusive clip!
Country Music on KMUW
KMUW is celebrating Kansas' unique role in the evolution of country music with a special event featuring country music veteran and Kansas native Chuck Mead, a founding member of the group BR549. Country Music: A KMUW Music Tasting, 7 p.m. on Thursday, Sept. 5, Roxy's Downtown, 412 ½ E. Douglas. This is a free event, but reservations are required. Learn more here.
In support of
Country Music – a film by Ken Burns
, KMUW has put together the following pieces focusing on Chuck Mead, Woody Guthrie, Herb Jeffries and KFDI. Give them a listen!
https://www.kmuw.org/post/will-country-music-ever-fully-claim-woody-guthrie
https://www.kmuw.org/post/chuck-mead-light-right-where-you-grew