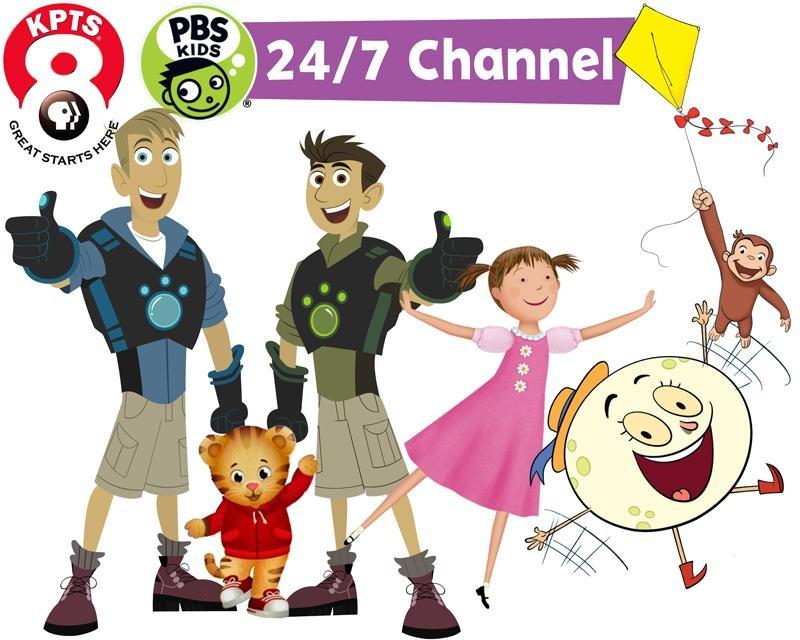 KPTS LAUNCHING NEW 24/7 KIDS CHANNEL ON AUGUST 1
Channel 8
will begin broadcasting a fourth channel dedicated to children's programming over the air on channel 8.4 and on Cox channel 681. This new channel is called the
KPTS KIDS CHANNEL
, and will allow KPTS to increase our children's programming by 300 percent!
This new children's channel will ensure high-quality content is available to all children and their caregivers on a platform at a time that works for them, including daytime, weekends and other out-of-school times when they are most likely to tune in. In addition to being on Channel 8.4 and Cox 681, this new kids channel will be available as a live stream on
www.pbskids.org
and on other free PBS KIDS Video Apps for mobile and tablet devices.
For more than 10 years, PBS has been the most trusted place for children's programming. PBS KIDS content helps children build critical skills – among them, early literacy, math and social-emotional skills – that enable children to find success in school and life, while also helping parents increase their own engagement in their children's learning.

"We are proud to bring this new channel to Central Kansas," said Victor Hogstrom, President and CEO. "It fits right in with our mission to educate, engage, entertain and enrich Kansans."

Great starts with you!
The new
KPTS KIDS CHANNEL
will feature all of these great kids' shows:
ARTHUR

CAILLOU

THE CAT IN THE HAT KNOWS A LOT ABOUT THAT!

CLIFFORD THE BIG RED DOG

CYBERCHASE

DANIEL TIGER'S NEIGHBORHOOD

DINOSAUR TRAIN

FETCH! WITH RUFF RUFFMAN

LET'S GO LUNA

MARTHA SPEAKS

NATURE CAT

ODD SQUAD

PEEP AND THE BIG WIDE WORLD

PEG + CAT

PINKALICIOUS & PETERRIFIC

READY JET GO!

SESAME STREET

SID THE SCIENCE KID

SPLASH AND BUBBLES

SUPER WHY!

WILD KRATTS

WORDGIRL

WORDWORLD