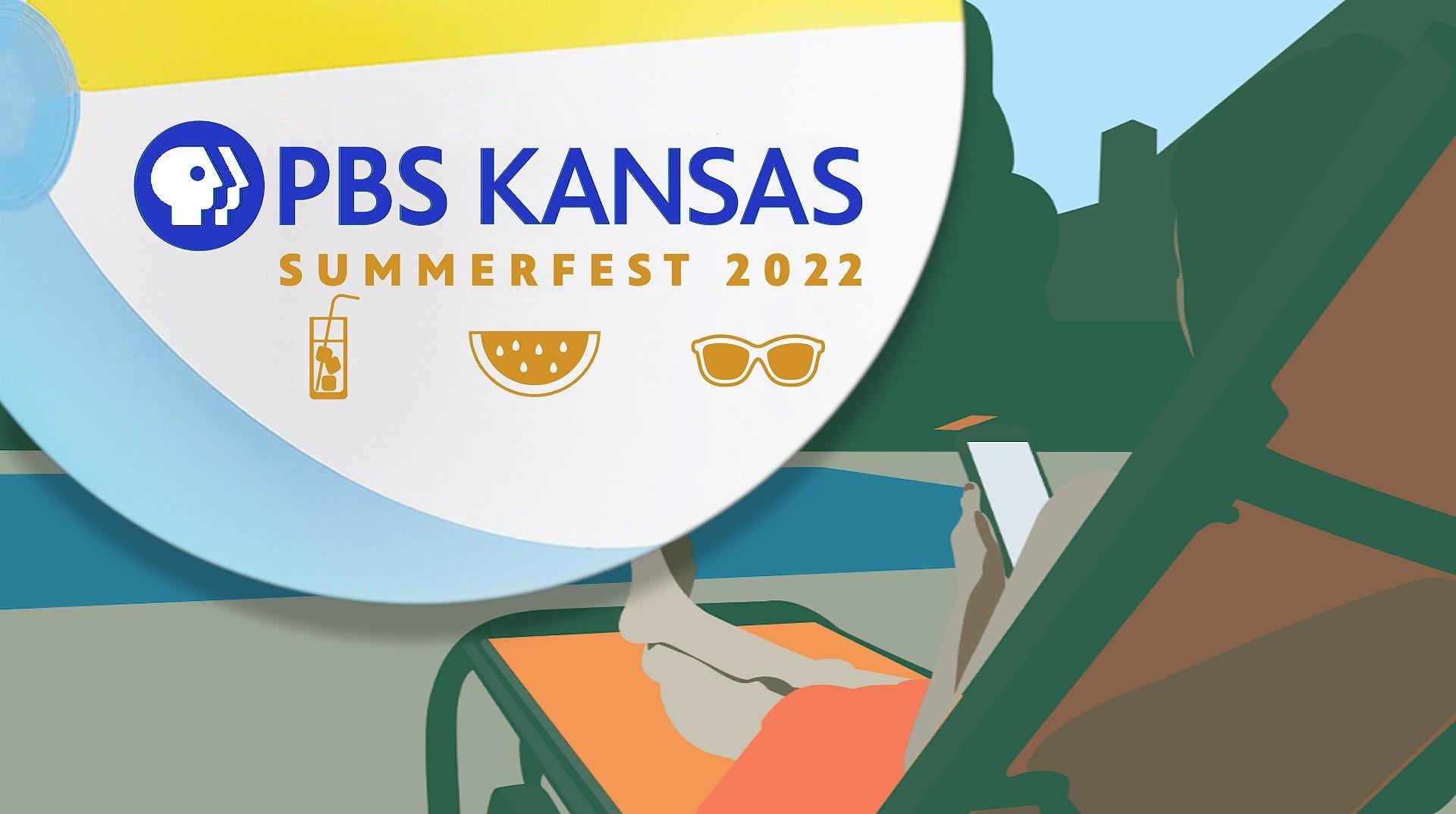 The PBS KANSAS Summerfest 2022 Membership Drive is the perfect time to show your support and become a SUSTAINER of the one place
that inspires you to BE MORE! Watch Friday, May 27 - Monday, June 13 to enjoy great
programs!


Call the station at 877-491-5787 to show your support. Click here for details about becoming a SUSTAINER.
See Summerfest '22 full schedule below.
SUMMERFEST '22 FEATURED PROGRAMS
David Bowie: Serious Moonlight
Friday, June 10 @ 7:30 p.m.
Experience one of the most dramatic and charismatic performances of Bowie's career on his 1983 tour. Recorded live in Vancouver, it features his greatest hits including "Let's Dance," "Heroes," "Golden Years," "China Girl" and "Space Oddity."
Prince and the Revolution:
The Purple Rain Tour
Friday, June 10 @ 9 p.m.
Experience the powerful performance by Prince and The Revolution on their legendary Purple Rain Tour, featuring hits like "Let's Go Crazy," "Little Red Corvette," "When Doves Cry" and a mind-bending 18+ minute version of "Purple Rain."
Saturday, June 11 @ 8 p.m.
Tune in tonight for two of your favorite British characters,
Doc Martin and Father Brown.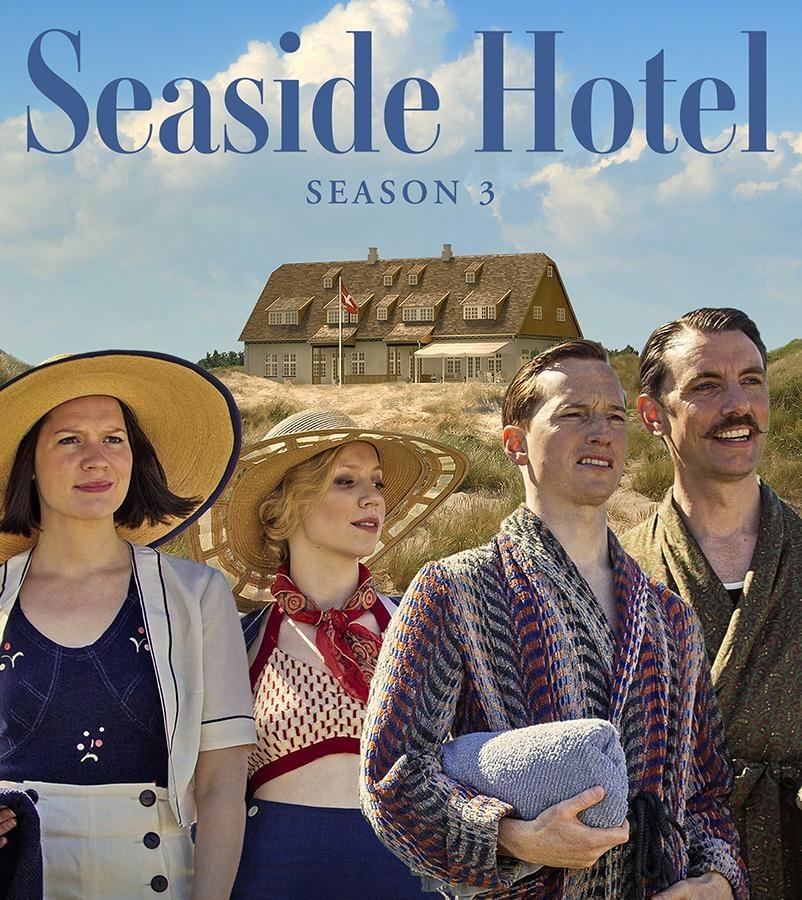 Marathon
Sunday, June 12 @ 3 p.m.
Fondly known as "Danish Downton-By-the-Sea," this series follows the intertwined fates of the guests and employees of Andersen's Seaside Hotel by the North Sea dunes. Set in the 1930s, Season 3 finds that the financial crisis of the Wall Street crash has had no effect on the hotel guests, who refuse to sacrifice their sweet vacation life. But behind closed doors, the seemingly perfect facades begin to shatter.
PBS KANSAS Summerfest 2022 Full Schedule 8.1/ Cox 8
Wednesday, June 1, 8.1
| | |
| --- | --- |
| NOON | You, Happier with Daniel Amen, MD |
| 2:00PM | The World of Wisdom & Wonder |
| 3:00 - 7:30PM | Regular Programming |
| 7:00PM | Nature - American Horses |
| 8:30PM | Earth Emergency |
| 10:00PM | You, Happier with Daniel Amen, MD |
Thursday, June 2, 8.1
| | |
| --- | --- |
| NOON | Eat Your Medicine: The Pegan Diet with Mark Hyman, MD |
| 2:00PM | Rick Steves Why We Travel |
| 3:00 - 7:30PM | Regular Programming |
| 7:00PM | Wichita: The Air Capital |
| 10:00PM | The Rolling Stones: A Bigger Bang: Live On Copacabana Beach |
Friday, June 3, 8.1
| | |
| --- | --- |
| NOON | Build A Better Memory Through Science |
| 2:00PM | Aging Backwards 2: Connective Tissue Revealed with Miranda Esmonde-White |
| 3:00 - 7:30PM | Regular Programming |
| 7:30PM | An Evening with Lerner & Loewe - Broadway In Concert |
| 9:00PM | Wicked In Concert |
| 11:00PM | Leonard Cohen: Dance Me - Ballets Jazz De Montreal |
Saturday, June 4, 8.1
| | |
| --- | --- |
| 8:00AM | Unlock The Secret to Extraordinary Heath with David Perlmutter, MD |
| 9:30AM | Ed Slott's Retirement Freedom! |
| 11:00AM | Country Pop Legends (My Music) |
| 1:00PM | Dolly Parton & Friends: 50 Years at the Opry |
| 3:00PM | Straight No Chaser: The 25th Anniversary Celebration |
| 4:30PM | The Doo Wop Project |
| 6:00PM | Lawrence Welk's TV Treasures |
| 8:00PM | Doc Martin - Of All The Harbors In All The Towns |
| 9:30PM | Father Brown - The Fall of the House of St. Gardner |
| 11:00PM | 20 Things to do In Midsomer...Before You Die |
Sunday, June 5, 8.1
| | |
| --- | --- |
| 8:00AM | Build A Better Memory Through Science |
| 10:00AM | You, Happier with Daniel Amen, MD |
| Noon | All Creatures Great and Small, Season 2 On Masterpiece - Where the Heart Is |
| 1:05PM | All Creatures Great and Small, Season 2 On Masterpiece - Semper Progrediens |
| 2:30PM | All Creatures Great and Small, Season 2 On Masterpiece - We Can But Hope |
| 3:45PM | All Creatures Great and Small, Season 2 On Masterpiece - Many Happy Returns |
| 5:00PM | All Creatures Great and Small, Season 2 On Masterpiece - The Last Man In |
| 6:15PM | All Creatures Great and Small, Season 2 On Masterpiece - Home Truths |
| 7:30PM | All Creatures Great and Small, Season 2 On Masterpiece - The Perfect Christmas |
| 9:00PM | The Queen's Garden |
| 10:30PM | Eat Your Medicine: The Pegan Diet with Mark Hyman, MD |
Monday, June 6, 8.1
| | |
| --- | --- |
| NOON | Rick Steves Fascism In Europe |
| 1:30PM | Rick Steves' Travel As A Political Act |
| 3:00 - 7:00PM | Regular Programming |
| 7:00PM | Antiques Roadshow - Musical Scores |
| 8:30PM | Death In Paradise - Ye of Little Faith |
| 10:00PM | The Hidden Map |
Tuesday, June 7, 8.1
| | |
| --- | --- |
| NOON | Aging Backwards 2: Connective Tissue Revealed with Miranda Esmonde-White |
| 1:00PM | Build A Better Memory Through Science |
| 3:00 - 7:00PM | Regular Programming |
| 7:00PM | Historic Buildings of Kansas, Part 1 |
| 9:00PM | Clint Black: Mostly Hits & The Mrs. |
| 10:30PM | Little Feat - Celebrating Waiting for Columbus at The Ryman |
Wednesday, June 8, 8.1
| | |
| --- | --- |
| NOON | Rick Steves Why We Travel |
| 1:00PM | Eat Your Medicine: The Pegan Diet with Mark Hyman, MD |
| 3:00 - 7:00PM | Regular Programming |
| 7:00PM | Les Misérables 25th Anniversary Concert at the O2 |
| 11:00PM | The Doo Wop Project |
Thursday, June 9, 8.1
| | |
| --- | --- |
| NOON | You, Happier with Daniel Amen, MD |
| 2:00PM | The World of Wisdom & Wonder |
| 3:00 - 7:00PM | Regular Programming |
| 7:00PM | Historic Buildings of Kansas, Part II |
| 9:00PM | 20 Things to Do In Midsomer...Before You Die |
| 10:30PM | Unlock The Secret to Extraordinary Health with David Perlmutter, MD |
Friday, June 10, 8.1
| | |
| --- | --- |
| NOON | Remote Control Retirement Riches with Adiel Gorel |
| 1:30PM | Ed Slott's Retirement Freedom! |
| 3:00 - 7:30PM | Regular Programming |
| 7:30PM | David Bowie: Serious Moonlight |
| 9:00PM | Prince and the Revolution: The Purple Rain Tour |
| 10:30PM | Straight No Chaser: The 25th Anniversary Celebration |
Saturday, June 11, 8.1
| | |
| --- | --- |
| 8:00AM | Eat Your Medicine: The Pegan Diet with Mark Hyman, MD |
| 10:00AM | Build A Better Memory Through Science |
| Noon | Straight No Chaser: The 25th Anniversary Celebration |
| 1:30PM | Clint Black: Mostly Hits & The Mrs. |
| 3:00PM | The Doo Wop Project |
| 4:30PM | Paul Anka Sings Sinatra |
| 6:00PM | Lawrence Welk's Big Band Splash |
| 8:00PM | Doc Martin - Haemophobia |
| 9:30PM | Father Brown - The Tower of Lost Souls |
| 10:30PM | David Bowie: Serious Moonlight |
Sunday, June 12, 8.1
| | |
| --- | --- |
| 8:00AM | Ed Slott's Retirement Freedom! |
| 9:30AM | Unlock The Secret to Extraordinary Health with David Perlmutter, MD |
| 11:00AM | Les Misérables 25th Anniversary Concert at the O2 |
| 3:00PM | Seaside Hotel - Amanda's Guests |
| 4:00PM | Seaside Hotel - The Tramp |
| 5:00PM | Seaside Hotel - Mrs. Madsen's Jewellery |
| 6:00PM | Seaside Hotel - The Strandvaskeren |
| 7:00PM | Seaside Hotel - The Stauning |
| 8:00PM | Seaside Hotel - The Cards on the Table |
| 9:00PM | Seaside Hotel - Footprints from the Sea |
| 10:00PM | Seaside Hotel - Footprints from the Sea |
| 11:00PM | The Hidden Map |
Monday, June 13, 8.1
| | |
| --- | --- |
| NOON | Earth Emargency |
| 1:30PM | Nature - American Horse |
| 3:00 - 7:00PM | Regular Programming |
| 7:00PM | Antiques Roadshow - Green Bay, Hour 1 |
| 8:30PM | Death In Paradise - Political Suicide |
| 10:00PM | Princ and the Revoltion |
PBS KANSAS Summerfest 2022 Full Schedule 8.2/ Cox 671
Friday, June 3, 8.2
| | |
| --- | --- |
| NOON | Eat Your Medicine: The Pegan Diet with Mark Hyman, MD |
| 2:00PM | Rick Steves Why We Travel |
| 6:00PM | Around The World In 80 Days: Unpacking the Adventure |
| 7:00PM | Nature - American Horses |
| 8:30PM | Earth Emergency |
| 10:00PM | You, Happier with Daniel Amen, MD |
Saturday, June 4, 8.2
| | |
| --- | --- |
| 8:00AM | Ed Slott's Retirement Freedom! |
| 9:30AM | Remote Control Retirement Riches with Adiel Gorel |
| 11:00AM | Seaside Hotel - Amanda's Guests |
| Noon | Seaside Hotel - The Tramp |
| 1:00PM | Seaside Hotel - Mrs. Madsen's Jewellery |
| 2:00PM | Seaside Hotel - The Strandvaskeren |
| 3:00PM | Seaside Hotel - The Stauning |
| 4:00PM | Seaside Hotel - The Cards on the Table |
| 5:00PM | Seaside Hotel - Footprints from the Sea |
| 6:00PM | Lawrence Welk's TV Treasures |
| 8:00PM | Doc Martin - Of All The Harbors In All The Towns |
| 9:30PM | Father Brown - The Fall of the House of St. Gardner |
| 1130PM | The Hidden Map |
Sunday, June 5, 8.2
| | |
| --- | --- |
| 8:00AM | Eat Your Medicine: The Pegan Diet with Mark Hyman, MD |
| 10:00AM | Build A Better Memory Through Science |
| Noon | Straight No Chaser: The 25th Anniversary Celebration |
| 1:30PM | Clint Black: Mostly Hits & The Mrs. |
| 3:00PM | Little Feat - Celebrating Waiting for Columbus at The Ryman |
| 4:30PM | Paul Anka Sings Sinatra |
| 6:00PM | Les Misérables 25th Anniversary Concert at the O2 |
| 10:00PM | Ed Slott's Retirement Freedom! |
Monday, June 6, 8.2
| | |
| --- | --- |
| NOON | Remote Control Retirement Riches with Adiel Gorel |
| 1:30PM | Ed Slott's Retirement Freedom! |
| 6:00PM | Rick Steves Why We Travel |
| 7:00PM | Antiques Roadshow - Musical Scores |
| 8:30PM | Death In Paradise - Ye of Little Faith |
| 10:00PM | Unlock The Secret to Extraordinary Health with David Perlmutter, MD |
Tuesday, June 7, 8.2
| | |
| --- | --- |
| NOON | Rick Steves Fascism In Europe |
| 2:00PM | Rick Steves' Travel As A Political Act |
| 6:00PM | Around The World In 80 Days: Unpacking the Adventure |
| 7:00PM | Historic Buildings of Kansas, Part I |
| 9:00PM | Build A Better Memory Through Science |
Wednesday, June 8, 8.2
| | |
| --- | --- |
| NOON | Aging Backwards 2: Connective Tissue Revealed with Miranda Esmonde-White |
| 1:30PM | Build A Better Memory Through Science |
| 6:00PM | The World of Wisdom & Wonder |
| 7:00PM | David Bowie: Serious Moonlight |
| 8:300PM | Prince and the Revolution: The Purple Rain Tour |
| 10:00PM | Straight No Chaser: The 25th Anniversary Celebration |
Thursday, June 9, 8.2
| | |
| --- | --- |
| NOON | Rick Steves Why We Travel |
| 1:00PM | Eat Your Medicine: The Pegan Diet with Mark Hyman, MD |
| 6:00PM | Aging Backwards 2: Connective Tissue Revealed with Miranda Esmonde-White |
| 7:00PM | Historic Buildings of Kansas, Part II |
| 9:00PM | You, Happier with Daniel Amen, MD |
Friday, June 10, 8.2
| | |
| --- | --- |
| NOON | You, Happier with Daniel Amen, MD |
| 2:00PM | The World of Wisdom & Wonder |
| 6:00PM | Les Misérables 25th Anniversary Concert at the O2 |
| 10:00PM | Little Feat - Celebrating Waiting for Columbus at The Ryman |
Saturday, June 11, 8.2
| | |
| --- | --- |
| 8:00AM | The World of Wisdom & Wonder |
| 9:00AM | All Creatures Great and Small, Season 2 On Masterpiece - Where the Heart Is |
| 10:05AM | All Creatures Great and Small, Season 2 On Masterpiece - Semper Progrediens |
| 11:30AM | All Creatures Great and Small, Season 2 On Masterpiece - We Can But Hope |
| 12:45PM | All Creatures Great and Small, Season 2 On Masterpiece - Many Happy Returns |
| 2:00PM | All Creatures Great and Small, Season 2 On Masterpiece - The Last Man In |
| 3:15PM | All Creatures Great and Small, Season 2 On Masterpiece - Home Truths |
| 4:30PM | All Creatures Great and Small, Season 2 On Masterpiece - The Perfect Christmas |
| 6:00PM | Lawrence Welk's Big Band Splash |
| 8:00PM | Doc Martin - Haemophobia |
| 9:30PM | Father Brown - The Tower of Lost Souls |
Sunday, June 12, 8.2
| | |
| --- | --- |
| 8:00AM | Unlock The Secret to Extraordinary Health with David Perlmutter, MD |
| 9:30AM | Ed Slott's Retirement Freedom! |
| 11:00AM | Country Pop Legends (My Music) |
| 1:00PM | Dolly Parton & Friends: 50 Years at the Opry |
| 3:00PM | Staright No Chaser: The 25th Anniversary Celebration |
| 4:30PM | The Doo Wop Project |
| 6:00PM | 20 Things to Do In Misomer...Before You Die |
| 7:30PM | Earth Emergency |
| 9:00PM | Nature - American Horses |
| 10:30PM | Prince and the Revolution: The Purple Rain Tour |
Monday, June 13, 8.2
| | |
| --- | --- |
| NOON | Unlock The Secret to Extraordinary Health with David Perlmutter, MD |
| 1:30PM | Clint Black: Mostly Hits & The Mrs. |
| 3:00 - 6:00PM | Regular Programming |
| 7:00PM | Antiques Roadshow - Green Bay, Hour I |
| 8:30PM | Antiques Roadshow |
| 10:00PM | 20 Things to Do In Midsomer...Before You Die |