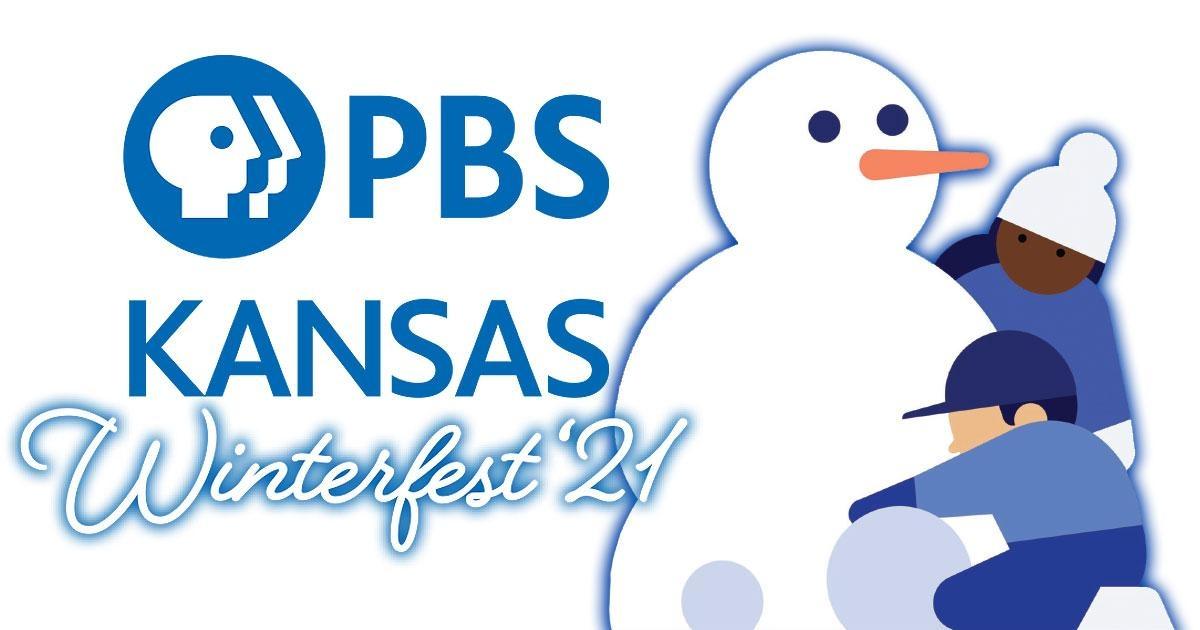 The PBS KANSAS Winterfest 2021 Membership Drive is the perfect time to show your support and become a SUSTAINER of the one place
that inspires you to BE MORE! Watch Thursday, November 25 - Monday, December 17 to enjoy great
programs!


Call the station at 877-491-5787 to show your support. Click here for details about becoming a SUSTAINER.
See Winterfest '21 full schedule below.
WINTERFEST FEATURED PROGRAMS
Land Girls Marathon
Follow the lives, loves, highs, and lows of members of the Women's Land Army. Saturday, December 11 @ 6 p.m.
Saturday Night is Britcom Night
PBS Kansas has your favorite British shows. Starting with Doc Martin at 8pm. Saturday, December 11
20 Years of Christmas With The Tabernacle Choir - Preview
Relive 20 years of Tabernacle Choir Christmas concerts with host Brian Stokes Mitchell. Monday, December 13 @ 7 p.m.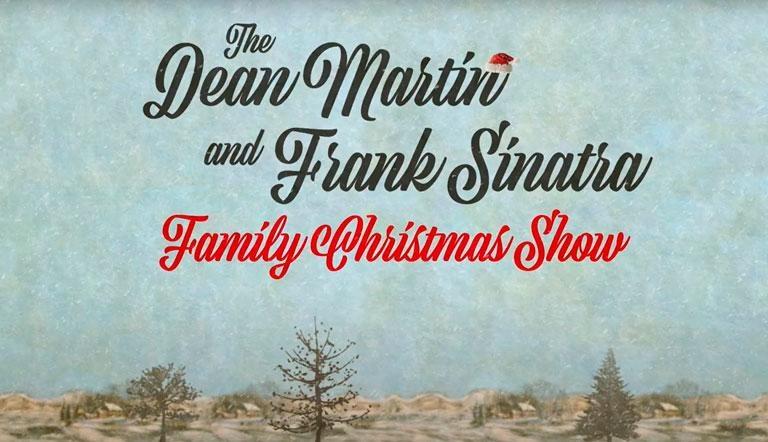 Monday, December 13 @ 9:30 p.m.
Join Dean Martin, Frank Sinatra and their families for this joyful holiday special filmed in 1967. Songs include "I'll Be Home for Christmas," "Have Yourself a Merry Little Christmas," "Silent Night" and many more. With special guest Sammy Davis, Jr.
PBS KANSAS Winterfest 2021 Full Schedule 8.1/ Cox 8
Thursday, December 9, 8.1
| | |
| --- | --- |
| Noon | Aging Backwards 3 with Miranda Esmonde-White |
| 1:00PM | Ancient Remedies with Dr. Josh Axe |
| 3:00 - 7:00PM | Regular Schedule |
| 7:00PM | Best of Hatteberg's People Vol. 2 |
| 8:30PM | The Family Dinner Table with Susan Peters |
| 9:00PM | Change Your Brain, Heal Your Mind with Daniel Amen, MD |
| 11:00PM | Pain Secrets: The Science of Everyday Pain |
Friday, December 10, 8.1
| | |
| --- | --- |
| Noon | Rick Steves' Tasty Europe |
| 12:30PM | Rick Steves' Festive Europe |
| 1:00PM | Build A Better Memory Through Science |
| 3:00 - 7:30PM | Regular Schedule |
| 7:30PM | The Tenors: Best of Our Lives |
| 9:00PM | Pavlo: Live In Santorini |
| 10:30PM | The Tenors: Best of Our Lives |
Saturday, December 11, 8.1
| | |
| --- | --- |
| 8:00AM | Pain Secrets: The Science of Everyday Pain |
| 9:30AM | Change Your Brain, Heal Your Mind with Daniel Amen, MD |
| 11:00AM | Rick Steves Island Hopping Europe |
| 11:30AM | Rick Steves Tasty Europe |
| NOON | Rick Steves Fascism In Europe |
| 1:30PM | Rick Steves Festive |
| 2:00PM | Rick Steves European Christmas |
| 4:00PM | Happy Holidays with Bing and Frank |
| 4:30PM | The Dean Martin & Frank Sinatra Family Christmas Show |
| 6:00PM | Lawrence Welk's TV Treasures |
| 8:00PM | Doc Martin - Old Dogs |
| 9:30PM | Father Brown - The Cat of Mastigatus |
| 11:00PM | Country Pop Legends (My Music) |
Sunday, December 12, 8.1
| | |
| --- | --- |
| 8:00AM | The Energy Paradox with Dr. Steven Gundy |
| 9:30AM | Aging Backwards 3 with Miranda Esmonde-White |
| 10:30AM | Remote Control Retirement Riches with Adiel Gorel |
| NOON | Build A Better Memory Through Science |
| 2:00PM | Celtic Woman: Postcards from Ireland |
| 4:00PM | Happy Holidays with Bing and Frank |
| 4:30PM | The Tenors: Best of Our Lives |
| 6:00PM | Land Girls - Childhood's End |
| 7:00PM | Land Girls - Secrets |
| 8:00PM | Land Girls - Codes of Honour |
| 9:00PM | Land Girls - Trekkers |
| 10:00PM | Land Girls - Destinies |
| 11:00PM | Father Brown - The Cat of Mastigatus |
Monday, December 13, 8.1
| | |
| --- | --- |
| Noon | Celebrating PBS NewsHour! |
| 2:00PM | Aging Backwards 3 with Miranda Esmonde-White |
| 3:00 - 7:00PM | Regular Schedule |
| 7:00PM | 20 Years of Christmas with the Tabernacle Choir |
| 9:30PM | The Dean Martin and Frank Sinatra Family Christmas Show |
| 11:00PM | Sarah Brightman: A Christmas Symphony |
Winterfest '21 Extended Afternoon (8.1 Cox 8)
Tuesday, December 14, 8.1
| | |
| --- | --- |
| Noon | Nature - My Garden of a Thousand Bees |
| 1:30PM | NOVA Universe: Milky Way |
Wednesday, December 15, 8.1
| | |
| --- | --- |
| Noon | Suze Orman's Ultimate Retirement Guide |
| 2:00PM | Rick Steves Island Hopping Europe |
| 2:30PM | Happy Holidays with Bing and Frank |
Thursday, December 16, 8.1
| | |
| --- | --- |
| Noon | Energy Paradox with Dr. Steven Gundry |
| 1:30PM | Change Your Brain, Heal Your Mind with Daniel Amen, MD |
Friday, December 17, 8.1
| | |
| --- | --- |
| Noon | Country Pop Legends (My Music) |
| 2:00PM | Johnny Cash - A Concert Behind Prison Walls |
Sunday, December 19, 8.1
| | |
| --- | --- |
| 6:00PM | Craft In America |
| 6:30PM | A Charlie Brown Christmas |
| 7:00PM | Trans-Siberian Orchestra: Ghosts of Christmas Eve |
Friday, December 31, 8.1
| | |
| --- | --- |
| 10:30PM | Heart: Live At The Royal Albert Hall |
PBS KANSAS Winterfest 2021 Full Schedule 8.2/ Cox 671
Thursday, December 9, 8.2
| | |
| --- | --- |
| Noon | Change Your Brain, Heal Your Mind with Daniel Amen, MD |
| 1:30PM | Remote Control Retirement Richies with Adiel Gorel |
| 3:00 - 6:00PM | Regular Schedule |
| 6:00PM | Land Girls - Trekkers |
| 7:00PM | Best of Hatteberg's People Vol. 2 |
| 8:30PM | The Family Dinner Table with Susan Peters |
| 9:00PM | The Dean Martin and Frank Sinatra Family Christmas Show |
| 10:30PM | Pasquale Esposito - In the Spirit of Christmas |
Friday, December 10, 8.2
| | |
| --- | --- |
| Noon | Rick Steves Symphonic Journey |
| 1:30PM | Rick Steves Fascism In Europe |
| 3:00 - 6:00PM | Regular Schedule |
| 6:00PM | Land Girls - Destinies |
| 7:00PM | Country Pop Legends (My Music) |
| 9:00PM | Country Music: Live at the Ryman |
| 11:00PM | Johnny Cash - A Concert Behind Prison Walls |
Saturday, December 11, 8.2
| | |
| --- | --- |
| 8:00AM | The Energy Paradox with Dr. Steven Gundy |
| 9:30AM | Aging Backwards 3 with Miranda Esmonde-White |
| 10:30AM | Remote Control Retirement Riches with Adiel Gorel |
| NOON | Build A Better Memory Through Science |
| 2:00PM | Celtic Woman: Postcards from Ireland |
| 4:00PM | Happy Holidays with Bing and Frank |
| 4:30PM | The Tenors: Best of Our Lives |
| 6:00PM | Lawrence Welk's TV Treasures |
| 8:00PM | Doc Martin - Old Dogs |
| 9:30PM | Father Brown - The Dance of Death |
Sunday, December 12, 8.2
| | |
| --- | --- |
| 8:00AM | Pain Secrets: The Science of Everyday Pain |
| 9:30AM | Change Your Brain, Heal Your Mind with Daniel Amen, MD |
| 11:00AM | Rick Steves Island Hopping Europe |
| 11:30AM | Rick Steves Tasty Europe |
| NOON | Rick Steves Fascism In Europe |
| 1:30PM | Rick Steves Festive |
| 2:00PM | Rick Steves European Christmas |
| 4:00PM | Happy Holidays with Bing and Frank |
| 4:30PM | The Dean Martin & Frank Sinatra Family Christmas Show |
| 6:00PM | Ken Burns: Muhammad Ali |
| 8:00PM | Ken Burns: Hemingway |
| 10:00PM | I Miss Downton Abbey! |
Monday, December 13, 8.2
| | |
| --- | --- |
| Noon | Rick Steves Fascism In Europe |
| 1:30PM | Rick Steves Symphonic Journey |
| 3:00 - 7:00PM | Regular Schedule |
| 7:00PM | 20 Years of Christmas with the Tabernacle Choir |
| 9:30PM | Pasquale Esposito - In the Spirit of Christmas |
Saturday, December 18, 8.2
| | |
| --- | --- |
| Noon | The Bee Gees: One Night Only |
Thursday, December 23, 8.2
| | |
| --- | --- |
| Noon | The Carpenters: Close to You & Christmas Memories |
Saturday, December 25, 8.2
| | |
| --- | --- |
| Noon | The Dean Martin & Frank Sinatra Family Christmas Show |