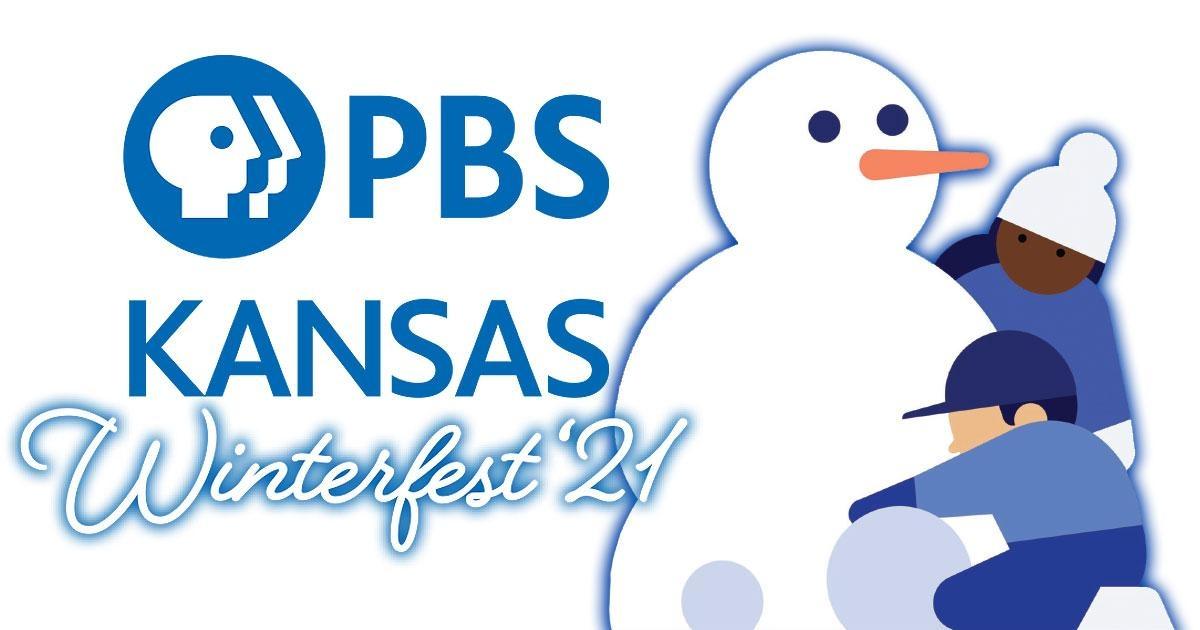 The PBS KANSAS Winterfest 2021 Membership Drive is the perfect time to show your support and become a SUSTAINER of the one place
that inspires you to BE MORE! Watch Thursday, November 25 - Monday, December 17 to enjoy great
programs!


Call the station at 877-491-5787 to show your support. Click here for details about becoming a SUSTAINER.
Downton Finale / I Miss Downton Abbey - Nov. 29 @ 7 p.m.
Celtic Woman Postcards From Ireland
Shot in 14 locations on the island, the new special is filled with songs from their latest album, including "The Dawning of the Day."
Tuesday, November 30 @ 7 & 10:30 p.m.
IL VOLO – TRIBUTE TO ENNIO MORRICONE
Join the trio in the beautiful city of Verona as they pay tribute to the great Italian film composer. Tuesday, November 30 @ 9 p.m.
PBS KANSAS Winterfest 2021 Full Schedule 8.1/ Cox 8
Thursday, November 25, 8.1
| | |
| --- | --- |
| 10:00AM | Downton Abbey Season 1 On Masterpiece, Part 1 |
| Noon | Downton Abbey Season 1 On Masterpiece, Part 2 |
| 2:00PM | Downton Abbey Season 1 On Masterpiece, Part 3 |
| 4:00PM | Downton Abbey Season 1 On Masterpiece, Part 4 |
| 6:00 - 7:00PM | Regular Schedule |
| 7:00PM | Downton Abbey Season 2 On Masterpiece, Part 1 |
| 9:30PM | Downton Abbey Season 2 On Masterpiece, Part 2 |
| 10:45PM | Downton Abbey Season 2 On Masterpiece, Part 3 |
Friday, November 26, 8.1
| | |
| --- | --- |
| Midnight | Downton Abbey Season 2 On Masterpiece, Part 4 |
| 1:15AM | Downton Abbey Season 2 On Masterpiece, Part 5 |
| 2:30 - 8:00AM | Regular Schedule |
| 8:00AM | Downton Abbey Season 2 On Masterpiece, Part 6 |
| 10:30AM | Downton Abbey Season 2 On Masterpiece, Part 7 |
| 12:30PM | Downton Abbey Season 3 On Masterpiece, Part 1 |
| 3:00PM | Downton Abbey Season 3 On Masterpiece, Part 2 |
| 4:15PM | Downton Abbey Season 3 On Masterpiece, Part 3 |
| 5:30PM | Rick Steves' Festive Europe |
| 6:00 - 7:25PM | Regular Schedule |
| 7:25PM | Downton Abbey Season 3 On Masterpiece, Part 4 |
| 8:40PM | Downton Abbey Season 3 On Masterpiece, Part 5 |
| 10:00PM | Downton Abbey Season 3 On Masterpiece, Part 6 |
Saturday, November 27, 8.1
| | |
| --- | --- |
| 12:30AM | Downton Abbey Season 3 On Masterpiece, Part 7 |
| 2:30 - 8:00AM | Regular Schedule |
| 8:00AM | Downton Abbey Season 4 On Masterpiece, Part 1 |
| 10:28AM | Downton Abbey Season 4 On Masterpiece, Part 2 |
| 11:43AM | Downton Abbey Season 4 On Masterpiece, Part 3 |
| 1:00PM | Downton Abbey Season 4 On Masterpiece, Part 4 |
| 2:13PM | Downton Abbey Season 4 On Masterpiece, Part 5 |
| 3:30PM | Downton Abbey Season 4 On Masterpiece, Part 6 |
| 4:45PM | Downton Abbey Season 4 On Masterpiece, Part 7 |
| 6:30PM | Downton Abbey Season 4 On Masterpiece, Part 8 |
| 8:30PM | Downton Abbey Season 5 On Masterpiece, Episode 1 |
| 10:05PM | Downton Abbey Season 5 On Masterpiece, Episode 2 |
| 11:20PM | Downton Abbey Season 5 On Masterpiece, Episode 3 |
Sunday, November 28, 8.1
| | |
| --- | --- |
| 12:40AM | Downton Abbey Season 5 On Masterpiece, Episode 4 |
| 2:00 - 8:00AM | Regular Schedule |
| 8:00AM | Downton Abbey Season 5 On Masterpiece, Episode 5 |
| 9:16AM | Downton Abbey Season 5 On Masterpiece, Episode 6 |
| 10:32AM | Downton Abbey Season 5 On Masterpiece, Episode 7 |
| 11:59AM | Downton Abbey Season 5 On Masterpiece, Episode 8 |
| 1:30PM | Downton Abbey Season 5 On Masterpiece, Episode9 |
| 3:40PM | Downton Abbey Season 6 On Masterpiece, Episode 1 |
| 5:25PM | Downton Abbey Season 6 On Masterpiece, Episode 2 |
| 6:40PM | Downton Abbey Season 6 On Masterpiece, Episode 3 |
| 7:55PM | Downton Abbey Season 6 On Masterpiece, Episode 4 |
| 7:55PM | Downton Abbey Season 6 On Masterpiece, Episode 4 |
| 9:10PM | Downton Abbey Season 6 On Masterpiece, Episode 5 |
| 10:25PM | Downton Abbey Season 6 On Masterpiece, Episode 6 |
| 11:40PM | Downton Abbey Season 6 On Masterpiece, Episode 7 |
Monday, November 29, 8.1
| | |
| --- | --- |
| 12:55AM | Downton Abbey Season 6 On Masterpiece, Episode 8 |
| 3:00AM - Noon | Regular Schedule |
| Noon | Energy Paradox with Dr. Steven Gundry |
| 1:30PM | Pain Secrets: The Science of Everyday Pain |
| 3:00 - 7:00PM | Regular Schedule |
| 7:00PM | Downton Abbey Season 6 On Masterpiece, Episode 9 |
| 9:10PM | I Miss Downton Abbey! |
| 10:30 - 11:00PM | Regular Schedule |
| 11:00PM | Aging Backwards 3 with Miranda Esmonde-White |
Tuesday, November 30, 8.1
| | |
| --- | --- |
| Noon | Ancient Remedies with Dr. Josh Axe |
| 2:00PM | Aging Backwards 3 with Miranda Esmonde-White |
| 3:00 - 7:00PM | Regular Schedule |
| 7:00PM | Celtic Woman: Postcards from Ireland |
| 9:00PM | Il Volo - Tribute to Ennio Morricone |
| 10:30PM | Celtic Woman: Postcards from Ireland |
PBS KANSAS Winterfest 2021 Full Schedule 8.2/ Cox 671
Thursday, November 25, 8.2
| | |
| --- | --- |
| 8:00AM | Country Music - The Rub (Beginning - 1933) |
| 10:30AM | Country Music - Hard Times (1933 - 1945) |
| 1:00PM | Country Music - The Hillbilly Shakespeare (1945 - 1953) |
| 3:30PM | Country Music - I Can't Stop Loving You (1953 - 1963) |
| 6:00PM | Country Music - The Sons and Daughters of America (1964 - 1968) |
| 8:30PM | Country Music - Will The Circle Be Inbroken? (1968 - 1972) |
| 11:00PM | Country Music: Live at the Ryman |
Friday, November 26, 8.2
| | |
| --- | --- |
| 8:00AM | Country Music - Are You Sure Hank Done It This Way? (1973 - 1983) |
| 11:00AM | Country Music - Don't Get Above Your Raisin (1984 - 1996) |
| 1:30PM | Country Music: Live at the Ryman |
| 3:30PM | Alan Jackson Precious Memories |
| 5:00PM | Johnny Cash - A Concert Behind Prison Walls |
| 6:00PM | Country Pop Legends (My Music) |
| 8:00 - 9:30PM | Regular Schedule |
| 9:30PM | Great Performances - Broadway: Beyond The Golden Age |
Saturday, November 27, 8.2
| | |
| --- | --- |
| 8:00AM | Build A Better Memory Through Science |
| 10:00AM | Ancient Remedies with Dr. Josh Axe |
| Noon | Pain Secrets: The Science of Everyday Pain |
| 1:30PM | Sarah Brightman: A Christmas Symphony |
| 3:00PM | Pasquale Esposito - In The Spirit of Christmas |
| 4:30PM | The Dean Martin and Frank Sinatra Family Christmas Show |
| 6:00PM | Lawrence Welk's Big Band Splash |
| 8:00PM | The Tenors: Best of Our Lives |
| 9:30PM | Pavlo: Live In Santorini |
| 11:00PM | Johnny Cash - A Concert Behind Prison Walls |
Sunday, November 28, 8.2
| | |
| --- | --- |
| 8:00AM | Energy Paradox with Dr. Steven Gundry |
| 9:30AM | Remote Control Retirement Riches with Adiel Gorel |
| 11:00AM | Change Your Brain, Heal Your Mind with Daniel Amen, MD |
| 12:30PM | Wicked In Concert |
| 2:30PM | Great Performances - Broadway: Beyond The Golden Age |
| 4:30PM | Rick Steves Symphonic Journey |
| 6:00PM | Ken Burns: Muhammad Ali |
| 8:00PM | Ken Burns: Hemingway |
| 10:00PM | Suzy Orman's Ultimate Retirement Guide |
Monday, November 29, 8.2
| | |
| --- | --- |
| Noon | Remote Control Retirement Riches with Adiel Gorel |
| 1:30PM | Change Your Brain, Heal Your Mind with Daniel Amen, MD |
| 3:00 - 7:00PM | Regular Schedule |
| 7:00PM | Downton Abbey Season 6 On Masterpiece, Episode 9 |
| 9:10PM | I Miss Downton Abbey! |
Tuesday, November 30, 8.2
| | |
| --- | --- |
| Noon | Rick Steves Fascism In Europe |
| 1:30PM | Rick Steves Symphonic Journey |
| 3:00 - 7:00PM | Regular Schedule |
| 7:00PM | Celtic Woman: Postcards from Ireland |
| 9:00PM | The Tenors: Best of Our Lives |
| 10:30PM | Pavlo: Live In Santorini |