PROPOSE A SHOW
Do you have an idea for a new program to air on KPTS? Many great ideas come from viewers like you. We appreciate your ideas and suggestions. Please email Mike Oliver (Director of Productions) with your proposal and we'll consider your proposal and contact you if we choose to pursue the program idea. For questions about existing programs please contact Richard Hess (Director of Programming).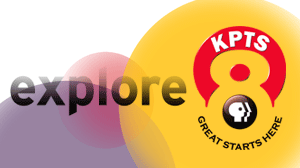 If you missed it on 8.1, catch it on 8.2!
Check the full schedule.