PROPOSE A SHOW
Do you have an idea for a new program to air on KPTS? Many great ideas come from viewers like you. We appreciate your ideas and suggestions. Please email Phil Searle (Director of Productions) with your proposal and we'll consider your proposal and contact you if we choose to pursue the program idea. For questions about existing programs please contact Richard Hess (Director of Programming).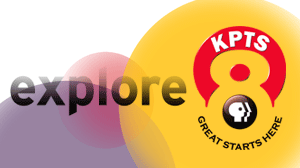 If you missed it on 8.1, catch it on 8.2!
Check the full schedule.
B29 DOC History Restored
B-29 DOC: History Restored tells the story of a B-29 named "Doc" and its return to the air
Sat., Jan. 25 @ 1:30PM
Wed., Jan. 29 @ 8PM
Thu., Jan. 30 @ 9PM
B-29 DOC: History Restored tells the historic saga of how a scrapped B-29 named "Doc" was brought back to life.
In 2000, B-29 Doc arrived in Wichita, and after 450,000 volunteer hours, returned to the skies in 2016. Today, B-29 Doc helps people understand the sacrifices of the Greatest Generation, and inspires youth of today to explore S.T.E.M. careers!
Many thanks to
B-29 Doc Hangar & Education Center
for underwriting the showing of this documentary. It is presented by KPTS – Channel 8, and was created and produced by TZ Productions LLC.