Contact:
PBS KANSAS Director of Marketing & Promotions, Jennifer Keller
Cell: 316-648-8554 / Office: 316-838-3090
PBS KANSAS Presents: Kansas Baseball: Swinging for the Fences Premieres at New Ball Park & In Homes on PBS KANSAS – Channel 8
WICHITA, Kan. — PBS KANSAS announces its newest, local documentary Kansas Baseball: Swinging for the Fences, the first comprehensive look at fascinating stories behind Kansas baseball and its historic and cultural significance to our communities. The documentary is produced by PBS Kansas' Chris Frank and Mike Oliver.

The public (first 250) is invited to attend a free premiere on Wednesday, June 9 at 6:30 p.m. at The Fidelity Bank Bravely Onward Club. The Club is located on the third level of the new Riverfront Stadium. Park and enter through the Maple St. Entrance and take the elevators up to the top level. Admission is free. Drinks and snacks will be available for purchase. To attend, people must RSVP to Lynn Woolf at 316-838-3090 or RSVP here.

You can watch the new baseball documentary from home Thursday, June 10 at 7 p.m. and Tuesday, June 15 at 7 p.m. on PBS KANSAS - Channel 8.

"PBS KANSAS is proud to present another locally-produced documentary. Part of our mission is to educate our community, and this look back at baseball in Kansas does just that," said Victor Hogstrom, President & CEO. "It brings awareness to the history of Kansas baseball and celebrates the impact of the game on Kansas culture. Kansas Baseball: Swinging for the Fences also highlights Kansas baseball 'firsts' and introduces the new professional team, the Wichita Wind Surge."
Sponsors
Many thanks to the following sponsors who have brought this dynamic documentary to life: Humanities Kansas; Fidelity Bank; Meineke Auto Care Centers of Wichita, Derby and Hutchinson; and the Greater Wichita Area Sports Commission.

Now, let's play ball!
How to Watch PBS KANSAS
You can watch "Seriously Good TV" on four channels, 8.1, 8.2, 8.3 and 8.4 via antenna. You can stream our main channel (8.1) from our website – kpts.org. You can watch our main channel (8.1) and our kids' channel (8.4) on YouTube TV.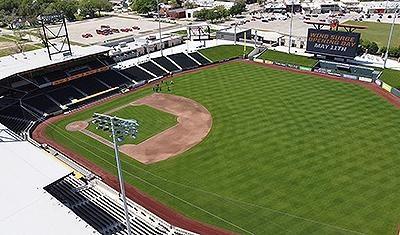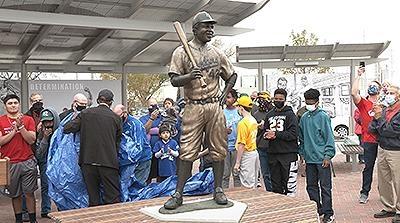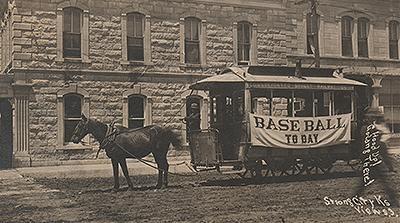 KPTS Hosts Judicial and Senate Race Forums
WICHITA, Kan. –KPTS – Channel 8 is hosting two, on-air forums to introduce viewers to the candidates in three contested races for district judges in Sedgwick County, and in the important race for U.S. Senate, with the winner replacing the seat being vacated by Senator Pat Roberts.
"At KPTS, we take our mission of educating and informing the community very seriously, because KPTS is seriously good TV," said KPTS President and CEO Victor Hogstrom. "We see it as KPTS' role to host candidate forums to help our viewers make informed choices at the polls this November, especially in these times of COVID-19 where people cannot gather at in-person events"
Watch KPTS – Channel 8 at 7 p.m. on Thursday, Oct. 15 for the Sedgwick County District Judges Forum 2020 moderated by Chris Frank. This show will feature the following candidates running for contested judges' seats in Sedgwick County Judicial District 18: Joni Cole (D) and Phillip Journey (R); Monique Centeno (D) and Quentin Pittman (R); and James Thompson (D) and Sean Hatfield (R). This program is supported by: Hite, Fanning & Honeyman, L.L.P.; The League of Women Voters; Martin Pringle Attorneys at Law; and the Wichita Women Attorneys Association.
Watch KPTS – Channel 8 at 7 p.m. on Thursday, Oct. 22 for the U.S. Senate Race: Interviews with the Candidates hosted by Susan Peters. It's the political race that could swing the balance of power in Washington. Susan Peters goes one-on-one with the two candidates vying for Kansas' open U.S. Senate seat. No questions are off the table as the veteran journalist asks the tough questions you want answered from Republican Roger Marshall and Democrat Barbara Bollier.
Sedgwick County Judges Forum 2020, Complete Episode
This show will feature candidates running for contested seats in Sedgwick County.
2020 US Senate Race
An on-air forum to introduce viewers to the candidates in the 2020 U.S. Senate race.
Kansas Public Telecommunication Services (PBS KANSAS - Channel 8) is our community-owned public media organization whose mission is to educate, engage, entertain and enrich Kansans. PBS KANSAS' vision is to be a primary influence for a thriving, engaged community. Learn more at kpts.org.